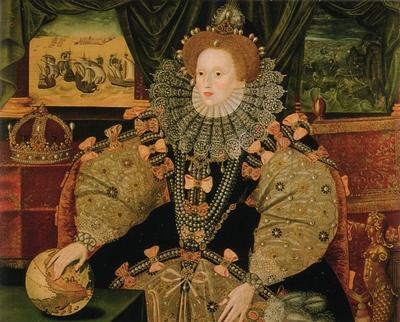 In 1998 Cate Blanchett played Queen Elizabeth I in, er, Elizabeth. That same year Dame Judi Dench played a 'more mature' Elizabeth, in Shakespeare in Love.

Roger Friedman at FOXNEWS is raving about a new two-part, four-hour drama called, er, Elizabeth I, that will show on HBO this weekend:

"This is what I will tell you: If this movie had been edited and combined into a three-hour motion picture for theaters it would have been nominated for many Academy Awards and perhaps won a few. It is one of those extraordinary costume dramas that is so absorbing you never want it to end."
Wow. Helen Mirren plays the illustrious Tudor queen. Alas, I'll have to get the DVD later, being HBO-less here.