(Since things over at Pyromaniacs have gotten a little zany lately, I thought I could get away with this.)
Want to show the world your admiration for those lovable early modern English reformers, the Puritans? Why not name your child after one! Friend, forget those lengthy 'baby names' books. All the info you need is right here. It's actually quite simple.

If you want to go the conservative route, there are only five names you need to know:

And for those with more eccentric tastes, there's
Gervase
(Babington),
Cornelius
(Burgess),
Simeon
(Ashe),
Jeremiah
(Burroughs, Whitaker),
Obadiah
(Sedgwick),
Tobias
(Crisp),
Sidrach
(Simpson),
Isaac
(Ambrose),
Lazarus
(Seaman),
Archibald
(Johnston),
Ezekiel
(Culverwell, Hopkins), and the illustrious
Increase
(Mather).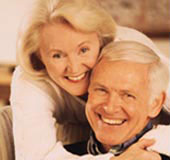 Coming soon: How to include
The Conventicle
in your will!